Transcript Requests
Students can request an official transcript of their academic record. There are various ways to receive the transcripts.
IMPORTANT NOTE: PLEASE READ CAREFULLY BEFORE SELECTING A TRANSCRIPT REQUEST METHOD
Confirm grades for any recently completed courses have been posted by visiting The Pod>My Student Records>Grades link. If not yet displayed, delay requesting your transcript.
An active hold on your account will block delivery of your official transcript. You can check your holds and obtain information about how to clear your hold by checking the "My Registration Status" link in The Pod.
When you submit your order, you will be charged $7.50 per transcript. If you choose to exit online requests prior to payment, the order will be canceled and you will not be charged. Methods of payment for online transcript requests are Discover, Mastercard, VISA, and American Express.
---
Unofficial Transcripts
View and print your current unofficial transcript free of charge through The Pod or by visiting the ACC Welcome Center.
Login to The Pod

>My Student Records>Transcripts
---
SPEEDE Transcript Delivery
Official Transcript Delivered Electronically to a Partnered College or University (typically within 24 hours)
If your receiving institution is listed as one of our partners, (list of schools is located on the Transcript page in The Pod) your transcript may be delivered electronically for faster upload into their student system.
Login to The Pod>My Student Records>Transcripts
Call 281-756-3544 to access your login credentials
---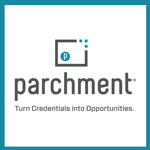 Parchment
Official Transcript Delivered to Non-Partnered Colleges or Universities, for Employment Purposes, or if Attachments Need to be Delivered with Your Transcripts
Secure electronic PDF transmission with or without attachments and for mailed transcripts through the U.S. Postal Service. For Express FedEX delivery, contact the Registrar's Office at 281-756-3502 for pricing. Your request will be made through Parchment, ACC's trusted third-party provider.
Along with other identifying information, you'll need your:

Year of Last Attendance, or Year Graduated
Degree that you received or were seeking
Last four of SSN
---
Continuing Education Transcripts
Continuing Education transcripts are available by contacting the Continuing Education Department at 281-756-3787.
---
Where's my Transcript?
Check the status of a SPEEDE or Parchment Transcript request through The Pod, or by contacting the Registrar's Office.