Computer Science - A.S. Degree
Fuel Your Passion for Computer Technology
Computer technology is evolving faster than ever before and demand for computer professionals with the right qualifications is at an all-time high. IT professionals are involved with designing, developing, supporting and managing computer software, hardware and information networks. ACC offers programs in Networking, Programming and Systems providing a wide range of options to help you gain entry into this high paying, in demand career path.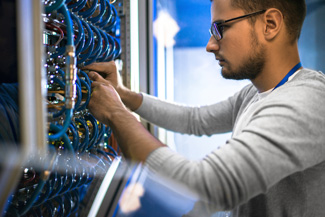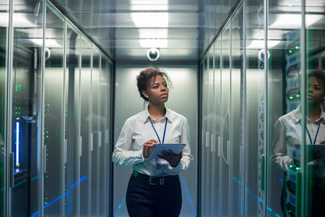 Career Opportunities
The field of computer science offers some of the most well-paying and sought after careers in today's job market.
The Computer Science field employs people in many different roles including:
Application Programmer
Computer Network Technician
Computer Systems Analyst
Database Programmer/Administrator
Help Desk Clerk
Information Security Analyst
Information Technology Specialist
and more!
What Will I Study?
The Computer Science Degree curriculum will provide you with an introduction to data processing and prepare you for entry into a Bachelor of Science degree program upon completion.
DOWNLOAD A PRINTABLE CURRICULUM GUIDE
COMPUTER SCIENCE
Associate of Science (A.S.) - 60 credit hours
FIRST YEAR - FIRST SEMESTER
CREDITS

ΔCOSC 1436 - Programming Fundamentals I - C++

4

+ENGL 1301 - Composition I

3

+Select from Mathematics Core Curriculum

3

+Select from Social & Behavioral Sciences Core Curriculum

3
SECOND SEMESTER

+ENGL 1302 - Composition II

3

Δ+MATH 2413 - Calculus I

4

+GOVT 2306 - Texas Government

3

ΔCOSC 1437 - Programming Fundamentals II - JAVA

4
THIRD SEMESTER

Δ+MATH 2414 - Calculus II

4
SECOND YEAR - FIRST SEMESTER

+Select from American History Core Curriculum

3

Δ*COSC 2336 - Programming Fundamentals III - Data Structures

3

+Select from Creative Arts Core Curriculum

3

Δ+PHYS 2425 - University Physics I

4
SECOND SEMESTER

+Select from American History Core Curriculum

3

+GOVT 2305 - Federal Government

3

+Select from Language, Philosophy & Culture Core Curriculum

3

ΔCOSC 2325 - Computer Organization

3

Δ+PHYS 2426 - College Physics II

4
COMPUTER SCIENCE (A.S.) DEGREE
60
+Denotes core requirement. Speak with Department Chair or Academic Advisor for proper course selection.
ΔField of Study
This is a recommended course of study for students who plan to pursue a baccalaureate degree or higher in Computer Science. It does not prepare students for direct entry into a computer science related career field. Students should identify early the institution to which they intend to transfer for specific requirements. Transferability of courses is determined by the receiving institution.
*How Much Will the Program Cost?
Approximate costs for the A.S. Degree program including tuition and fees are $4,200 for in-district students, $6,960 for students out-of-district, and $9,840 for non-residents. Additional fees for books and supplies may vary.

*Alvin Community College may change tuition rates and other fees without notice or when so directed by the Board of Regents.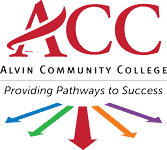 COLLEGE & CAREER PATHWAYS
Computer Science is part of our Science, Technology, Engineering, & Mathematics Career Pathway. Click the box below to see other programs that may interest you.
Science, Technology, Engineering & Mathematics Career Pathway