2020-2021 Theatre Season
The 2020-2021 season announcement is coming soon. Please see the Audition Schedule for information on our upcoming auditions for Antigone.
All performances will be in the Alvin Community College Theatre. For information, ticket prices or reservations, contact the ACC Box Office at boxoffice@alvincollege.edu.
We are now offering online ticket sales. Some online tickets may not be available until 1-2 months prior to the opening show.
---
ACC Theatre Is Asking for Your Support
Every year the ACC Theatre and the ACC Foundation reach out for contributions to support our Summer Children's Theatre Festival. While we have unfortunately decided to cancel this year's Festival due to safety concerns, we at ACC Theatre are looking ahead optimistically to next year. Our Summer Children's Theatre Festival relies on the support of our community, now more than ever.
The Annual Summer Children's Theatre Festival has been a part of local children's lives for thirty-five years. The program consists of two productions each year. The cast of these productions are comprised entirely of children ages 6-17 from all around the Alvin area, who enjoy the chance to experience a full audition, rehearsal, and performance process. For many, this is the first opportunity to participate in theatre or the fine arts. The audiences of these performances are primarily groups from local daycares – further enabling us to bring an authentic, fulfilling theatre experience to these young people as well. Donations from our patrons and friends of the ACC Foundation allow us to keep ticket prices low, and there is no cost to audition or participate in our productions, meaning that we can truly make high quality children's theatre accessible to everyone.
To help us out, please visit the ACC Marketplace here. Your contribution will help us host next summer's Summer Children's Theatre Festival despite the hardships of this year. There are also many other options to give charitably through the ACC Foundation, including the ACC COVID-19 Emergency Fund which directly aids ACC students and staff affected by the pandemic.
Thank you for your continued patronage of Alvin Community College Theatre, and your support for the ACC Foundation. We look forward to continuing to serve the youth of our community.
---
Upcoming Shows
2020-2021 season announcement coming soon.
---
Previous Shows
Art by Yazmina Reza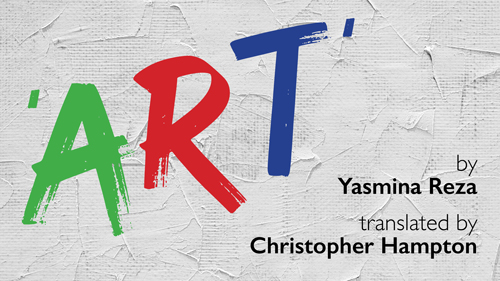 How much would you pay for a white painting? One of Marc's best friends, Serge, has just bought a very expensive painting: all white with white lines. To Marc, the painting is a joke, but Serge insists that Marc isn't judging it by the right standards. Their friend Ivan is pulled into the disagreement, and battle lines are drawn. As their arguments become less theoretical and more personal, their friendships are tested to the pointing of breaking. Winner of the 1998 Tony Award for Best Play, this is a study of art, friendship, and just how much a relationship can bear before it crumbles.
Performances
7:30 pm, Saturday, October 5, 2019
2:30 pm, Sunday, October 6, 2019
7:30 pm, Thursday, October 10, 2019
7:30 pm, Friday, October 11, 2019
7:30 pm, Saturday, October 12, 2019
---
A Christmas Carol by Patrick Barlow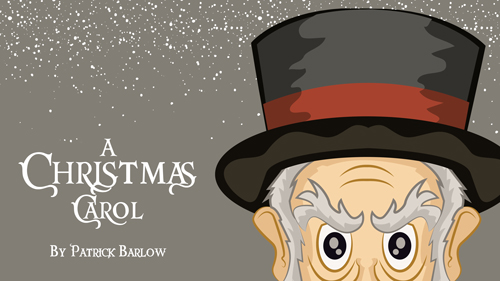 Patrick Barlow, writer of the hit The 39 Steps, retells Charles Dickens' holiday classic A Christmas Carol in this exciting adaptation. Just five actors bring some of Dickens' most beloved characters to life! From Scrooge and Tiny Tim to Bob Cratchit and Mrs. Fezziwig, Barlow's A Christmas Carol uses nothing more than simple props, fresh physicality, and the power of imagination to convey this timeless story of redemption. Witness Ebenezer Scrooge's transformation in this high-energy re-imagining of the world's most loved Christmas tale.
Performance Dates
7:30 pm, Saturday, December 7, 2019
2:30 pm, Sunday, December 8, 2019
7:30 pm, Thursday, December 12, 2019
7:30 pm, Friday, December 13, 2019
7:30 pm, Saturday, December 14, 2019
Little Shop of Horrors
Book and Lyrics by Howard Ashman
Music by Alan Menkin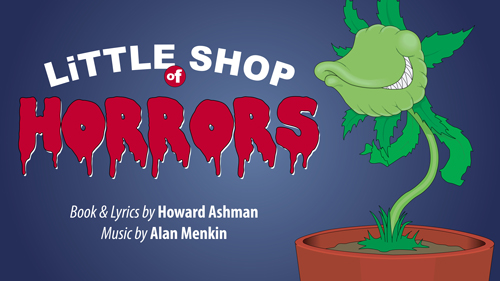 Meek floral assistant Seymour Krelborn stumbles across a new breed of plant he names "Audrey II" after his coworker crush. This foul-mouthed, R&B-singing carnivore promises unending fame and fortune to down-and-out Seymour as long as he keeps feeding it – blood! A devious sci-fi smash, Little Shop of Horrors is one of the longest running Off-Broadway shows, charming audiences with its tongue-in-cheek comedy for over 30 years. Discover – or re-discover – this delightfully chilling tale for yourself with ACC Theatre's production of Little Shop of Horrors!
Performance Dates
7:30 pm, Saturday, February 29, 2020
2:30 pm, Sunday, March 1, 2020
7:30 pm, Thursday, March 5, 2020
7:30 pm, Friday, March 6, 2020
7:30 pm, Saturday, March 7, 2020